Image: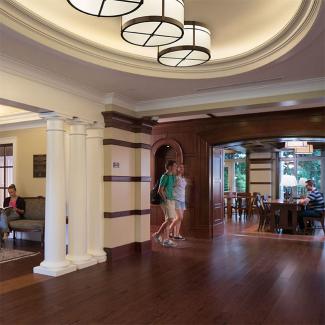 University Housing is offering three $500 scholarships for the fall 2020 semester through the Jim Day Housing Scholarship Fund.
Applicants must:
• Be a current UGA undergraduate student
• Complete the application in its entirety and submit by January 5, 2020
• Have demonstrated financial need as determined by the UGA Office of Financial Aid
• If awarded a scholarship, commit to living on campus for the 2020-2021 academic year
The application includes a short essay focused on your experiences with living on campus and contributions to your on-campus community.
Dr. James "Jim" Day served as executive director of University Housing from 1990 to 2006. Dr. Day conceived and initially funded the University Housing Scholarship Fund to assist students with financial need offset the cost of on-campus housing.  In recognition of his devoted service to the University of Georgia and in honor of his personal commitment to helping secure financial assistance for students, the scholarship was perpetually named the Jim Day Housing Scholarship Fund upon his retirement.
For more information, to apply or donate, go to:
https://housing.uga.edu/site/about_alumni_giving#jimday
If you meet eligibility criteria and plan to apply for this award, our advisor in residence, Chera Jo, would be happy to proofread your essay and provide suggestions. One of our FRC members was awarded the scholarship for the 2019-2020 year, and you all are especially competitive due to your contributions to our unique community.