In February 2021, FRC members welcomed the Athens public to a tour of the cemetery, now available here as a guide for visits to Gospel Pilgrim, and a resource for anyone seeking to learn more about this historic burial ground:
Click Here for the Walking Tour of Gospel Pilgrim Cemetery
The Athens Death Project strives to remember and rehabilitate a historic African-American Cemetery in East Athens as well as reckon with lasting legacies of slavery and the racial inequalities of Death in the American South. Our project takes two forms. First, the University of Georgia's Franklin Residential College, in conjunction with the Friends of Gospel Pilgrim, promotes service-learning days aimed at restoring and maintaining the cemetery grounds. Second, this project maps the locations of graves (marked and unmarked), datafies historical death records, collects demographical data, and, from those sources, extrapolates the lives of black Athenians, both free and formerly enslaved. By assuming a digital form, we make these narratives, sources, and data visualizations publicly accessible to local residents, genealogists, and scholars across the globe.
The residents of Franklin Residential College, in collaboration with the student leaders of Friends of Gospel Pilgrim, have contributed to the project through work sessions at Gospel Pilgrim Cemetery since 2018. Residents cleared pathways and beautified gravesites, as documented through the photos below. In addition, on 27 February 2020 FRC hosted an academic panel, at which our 2019-20 Gospel Pilgrim Liaison, Gee Egberi, gave a presentation of her research on the cemetery and its historical background. This well-attended conversation also included welcoming remarks by Ben Ehlers; a progress report on the DH project by Tracy Barnett; and presentations and Q&A with local historian Mr. Fred Smith, and Friends of Brooklyn Cemetery founder Ms. Linda Davis.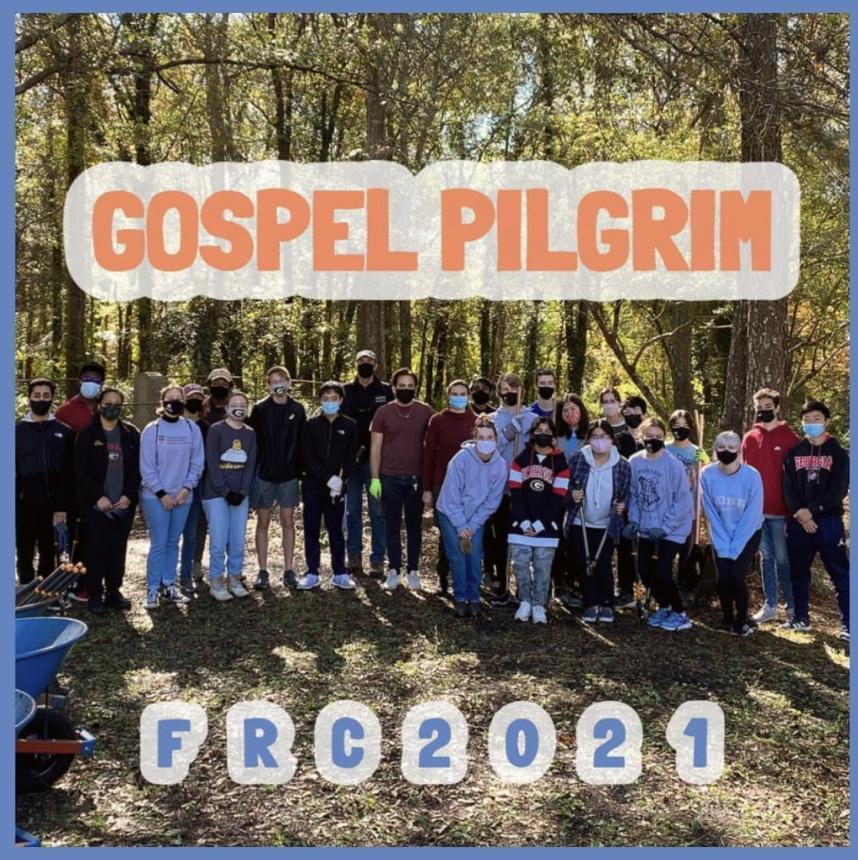 The pandemic changed our plans for 2020-21, but FRC nevertheless undertook a project in which all residents were invited to contribute to the biographies of persons buried in Gospel Pilgrim Cemetery, using publicly available sources such as census data and local newspapers. These biographies informed an event on Feb. 20, 2021, in which FRC members welcomed the Athens public to a tour of the cemetery. This tour is now available online, as a guide for visits to Gospel Pilgrim, and a resource for anyone seeking to learn more about this historic burial ground: Tour of Gospel Pilgrim Cemetery