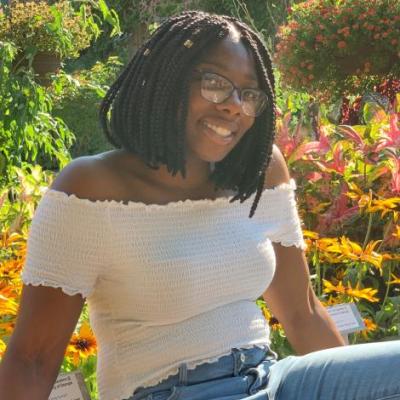 Contact Info
Office Hours:
Mondays, 9:45AM - 10:45AM
Fridays, 9:45AM - 10:45AM
Danielle Obiri is a second-year Genetics and Psychology double major, interested in an MD/PhD program. She is from Riverdale, GA, but her family stems from Ghana, West Africa. On campus, Danielle is also on the executive board of the African Student Union, a CURO-funded undergraduate researcher, an LSAMP Research Scholar, a Girls in Healthcare Mentor, and a member of Georgia Daze.
Her hobbies include playing the viola and getting to know fellow Dawgs while focusing on her academics.
Danielle looks forward to another great year with the Franklin Residential College!