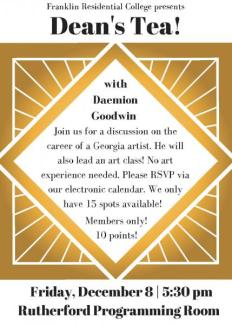 Rutherford Programming Room
Georgia artist Daemion Goodwin will be joining us to discuss his career and lead an art class! Don't worry, no experience needed. We have limited spots so please sigh up via the TeamUp electronic calendar. 
This is a member only event worth 10 academic points. You really won't want to miss this!